Welcome!
Welcome to official website of paragliding school Etna Fly...
Founded by Angelo d'Arrigo, famous flight recordman, Etna fly is the team of world champion Marco Busetta.

Services:

- Paragliding Courses (standard - introductive - advanced ground handling)
- Paraglider Tandem flights in Sicily - Taormina (ME), Zafferana (CT), Patti (ME), etc.
- Paragliding gear rent (wing, harness, helmet, radio...)
- Fly tours in Sicily (basic/cross country)
- Paragliding flight guide
- Paragliding shop
Paragliding tandem flight - Etna Fly - Sicily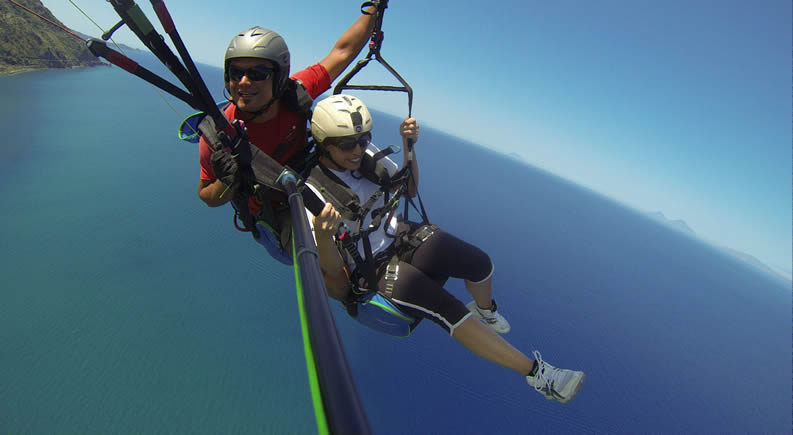 https://www.paragliding-letojanni.com
https://www.paragliding-vulcano.com

The paragliding tandem flight is done every day on reservation, with weather conditions deemed suitable by our team.
You can book any date, with the advance notice you prefer or ask for advice from us.
Confirmation of weather and appointment details will be provided one or two days before the flight. In Sicily We fly very well all year long!
BOOK IT NOW! By WhatsApp (https://wa.me/393284856436) or by email info@etnafly.com

These are the flight sites and their rates
(transport to takeoff and HD video and pictures included):

> 100 euro/passenger flight <

- Gallodoro (500m) su Letojanni (ME) (best conditions: 9h-14h)

> 120 euro/passenger flight <

- Zafferana Etnea (best conditions: 10h-14h)
- Monte Pizzicalori (500m)/Capo Calavà (ME)
- Piraino su Gioiosa Marea (ME)
- Santa Lucia del Mela (ME)
- Finale di Pollina/Cefalù (PA)
- Capo Milazzo (ME)
- Monte Scala vicino Caltagirone (CT)
- Mirabella Imbaccari (CT)
- Niscemi (CL)
- Piana degli Albanesi/San Giuseppe Jato (PA)
- Bolognetta (PA)
- Santo Stefano Quisquina (AG)
- Passo Funnuto (AG)

> 150 euro/passenger flight <

- Monte Venere (800 m) su Castelmola e Taormina (ME)
- Gioiosa Guardia (800 m) su Patti e San Giorgio (ME)
- San Vito Lo Capo (TP)

> 200 euro/passenger flight <

- Isole Eolie, Vulcano/Lipari/Salina (ME)

> OTHERS <

less frequent/with pilots transfer:
(Fare: 120 - 150 euro/person)

- Cesarò (ME)
- Punta Bianca (AG)
- Giallonardo-Siculiana (AG)
- Palazzolo Acreide-Rigolizia (SR)
- Scilla/Bagnara Calabra (RC)
- Monte Vaccaro vicino Regalbuto e Catenanuova (EN)
- San Salvatore di Fitalia (ME)
- Rocca del Corvo-Paternò (CT)
- Tindari (ME) vicino Marinello, Oliveri, Falcone, Mongiove


One of the most frequented by our pilots is that of Gallodoro with landing on the beach of Letojanni.
The meeting place is located near the landing (Google maps: https://goo.gl/maps/BU82iVkUfCK2), on the seafront of Letojanni, in the parking lot on the beach between Piazza Cagli and Piazza Durante.
From there you will get a ride to takeoff with our team.

The necessary equipment is provided by the pilot. With a short briefing you will be ready to take off.

You can fly with your friends, at the same time or in different shifts, with a variable number of available pilots.

The duration of the flight is a function of takeoff height and atmospheric conditions (with thermals, ideal average 15-20 + min).
The high performance wing used ensures a significantly longer flight then a tandem jump with a parachute.
The pilot will do everything possible to satisfy your desire to fly.

Recommended clothing: comfortable shoes that allow a light run-off. Light wind jacket or jacket suitable for the season.

Paragliding is an exciting experience made in conditions of maximum safety for passengers and pilots.
Our pilots are professionals with regular qualification to transport passengers who follow the highest quality service standards in Italy!
They are chosen and prepared by the Etna Fly school to guarantee safety and fun.

BOOK IT NOW! By WhatsApp (https://wa.me/393284856436) or by email info@etnafly.com

Marco Busetta
info@etnafly.com
http://www.etnafly.com

Mobile (Voice / IM / SMS it / en / fr):
(+39) 328 485 6436 (https://wa.me/393284856436)
FB: https://m.facebook.com/marco.busetta
Gabriele D'Arrigo
Cell. (+39) 346 8537032
You can know where and when it is possible to fly
subscribe to our Facebook group
https://www.facebook.com/groups/etnafly/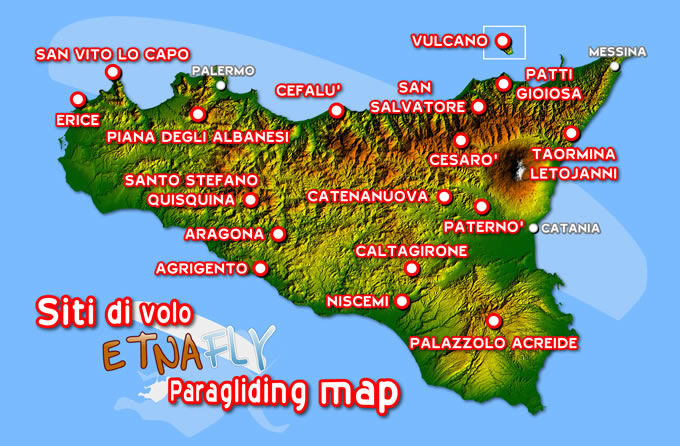 VIDEO
Voli in parapendio biposto Etna Fly from Marco Busetta on Vimeo.
Best Sicily's adventures/activities. What to do in Sicily. Best things to do in Sicily, Taormina, Cefalù, Patti. Have fun with outdoor sports in Sicily.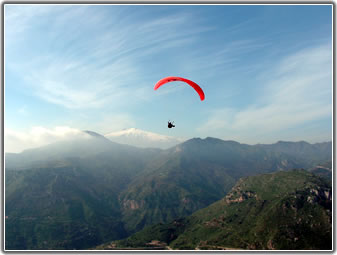 ETNA FLY - ANGELO D'ARRIGO N° 87

Via delle Ginestre 32/b
95030 - Pedara (CT)
Keywords:
Etna Fly scuola parapendio Sicilia corsi fly tours volare in Sicilia guida decolli cross country,
negozio parapendio sud italia, rivendita rivenditore online parapendio deltaplano paramotore sud italia sicilia, agrigento, caltanissetta, catania, enna, messina, ragusa, siracusa, reggio calabria, vendita usato revisionato nuovo marchi swing, up, advance, icaro 2000, woody valley, supair, sup air, digifly rivenditori